Best Sellers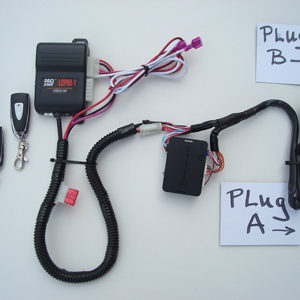 LONG RANGE and OEM KEYFOB ACTIVATED plug and play Remote Start for SELECT 2008-2015 CHRYSLER,DODGE,JEEP
REMOTE START ACTIVATES FROM EXISTING FACTORY REMOTES OR INCLUDED SINGLE BUTTON (COMPACT ONE-WAY REMOTES) up to 1000 ft Range VEHICLE MUST BE AUTOMATIC TRANSMISSION AND LISTED FOR COMPATIBILITY: (Chrysler 300,300 Limited ,300C SRT8 2008-2010), (Town & Country 2008-2015), (Dodge Caravan 2008-2010), (Grand Caravan 2008-2015), (Challenger SXT ,Challenger R/T,Challenger SRT8, 2008-2014), (Charger SE, Charger R/T, Charger SRT8, 2008-2010), (Dodge Durango 2011-2013), (Dodge Journey 2009-2010), (Dodge Magnum 2008), (Ram 1500 2010-2012), (Ram 2500 2010-2012), (Ram 3500 2010-2012), (Ram 4500 2011-2012), (Ram 5500 2011-2012), (Ram C/V 2010-2013), (Volkswagen Routan 2009-2012)

Product installs in minutes,(Requires access to vehicles ignition switch). Follow our exclusive installation video examples. Five star installation support included. 1 access pass to wirecolor website included. Connectors and zip ties included.

Item is flash programmed before shipping. No dealer programming or special tools required. Can be used on DIESEL VEHICLES (requires glow plug or heater grid delay activated).

CRIMESTOPPER LC-1, IDATALINK ADS-HRN CH4 and IDATALINK AL-CA. ITEMS PLUGS IN WITH NOT ONE SINGLE WIRE TO CONNECT OR SPLICE!! Upgradable for Telematic control from SMART PHONE!!
not rated
$

179.99
Add to cart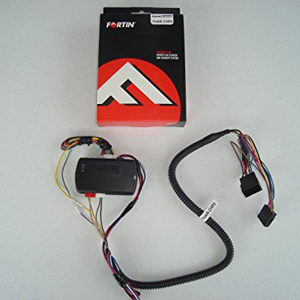 Factory OEM Remote Activated Plug and Play Remote Start for 2007-2016 JEEP WRANGLER
Add on Remote Starter that activates from existing Factory (OEM) Remote. Press the lock button on the OEM Remote 3 times to activate remote start function. NO COMPLICATED INSTRUCTIONS TO FIGURE OUT. ( ALL CONNECTIONS BETWEEN T-HARNESS AND EVO-ALL ARE MADE ON THE WORK BENCH BEFORE SHIPPING) ITEM IS ASSEMBLED AND FLASH PROGRAMMED BY A TECHNICIAN.Easy installation, all parts included, PreAssembled, plugs directly into vehicle for a TRUE PLUG & PLAY install.Flash Programming and correct Vehicle configuration included. No special tools or dealer programming required.COMPATIBLE VEHICLES: Jeep Wrangler 2007-2016 AUTOMATIC TRANSMISSION ONLY. Jeep Wrangler specific configuration.All Flash Programming Included, Flash Lock Applied to prevent option Erasing, Crimestopper REVO enabled (Programmed to support Long range remote kit for future upgrades)
not rated
$

99.99–

$

228.99
Select options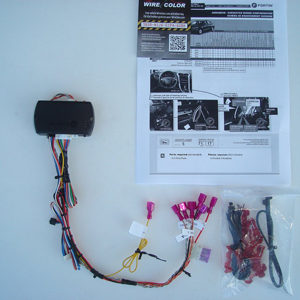 Factory OEM Remote Activated Remote Start for HYBRID 2014-2015 Ford FUSION, Lincoln MKZ
Remote Starter activates from existing Factory (OEM) Remote. Press the lock button on the OEM Remote 3 times to activate remote start function. Fully assembled remove from box and plug in remote car start kit. Requires 7 Simple Connections.

**** Unit activates the FORD OEM Remote Starter and Allows Triggering From The Factory Remote**** Vehicle must be LISTED for compatibility. Fully Assembled, Flash Programmed & Ready to Use Right out of the box.

Flash Programming and Vehicle configuration included. Compatible with Crimestopper REVO RF antenna kit.

This kit is compatible with the following vehicles: HYBRID 2014-2015 Ford FUSION and Lincoln MKZ. No special tools or dealer programming required.

**PLEASE NOTE** – This kit works with PUSH TO START and STANDARD KEY FORD FUSION. (PROGRAMMED TO WORK ON HYBRID MODELS). Easy to Install, No Complicated Wiring, Install Guide
not rated
$

139.99–

$

268.99
Select options