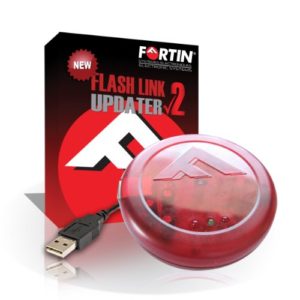 Flashlink 2 Programmer
FEATURES:
Flashlink Updater USB Programming Cable For
Sl Series Data Modules
Allows User To Update Firmware On Sl Series
Modules That Have Barcodes On The Top
Requires Flashlink Driver To Be Downloaded On Hard Drive
Flash Loader Unit
not rated
$

49.00
Add to cart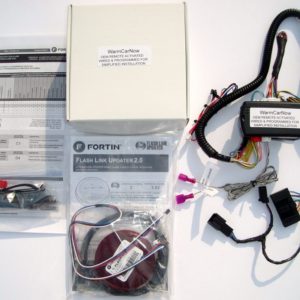 OEM Remote Activated Plug and Play Remote Start for Ford F 150, Fusion, Explorer
COMPATIBLE WITH THE FOLLOWING VEHICLES ONLY | 2013-2016 Ford Fusion | 2015-2016 Ford F 150 | 2016 Ford Escape |
Activates remote starting from Existing Factory OEM remotes

*

(Press lock 3 times 3XLock)
Complete Remote Start Solution for Ford Vehicles with the New style 108 bit keys.
Oem Style Plugs for a Direct Plug in Installation. (also requires 2 connections at the diagnostic plug connector)
Includes all parts needed to complete installation. FLASHLINK programmer Included.

**

No Ford dealer parts or Ford dealer visit required.
No special tools required
Eligible for Programmer Buy Back 

***
Remote start kit is custom assembled based on your selected options. Remote start unit can be paired with aftermarket remotes if needed:
Controller choices with Real World Range ratings: (Real world range estimates are average tested range in all conditions and landscapes, not laboratory straight line clear view)
OEM remote range can be determined by measuring the distance you can lock your doors from.
 Single Button One-Way extended range RF kit (500-700ft)
Four Button One-Way extended range RF kit (700-1000ft)
Four Button Two-Way extended range RF kit (Up to 2500ft)
* Uses Existing OEM REMOTES. Requires you to currently have 2 OEM remotes to complete vehicle programming.(NO OEM REMOTES ARE SUPPLIED)
** FlashLink Programmer need to complete item programming ( Programmer needed to run FORTIN DCRYPTOR process to complete install)
*** Programmer buyback (we will refund $30.00 to you if you return the programmer within 30 Days from item delivery) Programmer is only needed to complete last programming step. We are the only company offering this buyback on the programmer to lower costs. Upon return of the Flashlink programmer you will be refunded $30.00. Please factor this into the final price.
Use options menu below to configure your system.
not rated
$

159.99 –

$

269.99
Select options